DV-2016
Controller Units
FANUC 0iMF PLUS
X,Y,Z Travel
2,100 / 1,600 / 800 mm
Table Size
2,000 x 1,400 mm
DV 13 / 16 Series focus on heavy cutting performance: The beam is molded in integrally-formed box type with high rigidity.

The integrally-formed base adopts a strong rib design to efficiently reduces machining vibrations and increases the cutting stability of the equipment.

The box-type structural design with high-density ribs strengthening design to perform excellent machine body rigidity.
The spindle is consistent with the center of the linear guideway to get the best structural rigidity and precision.
All DV Series use a standard two-section gear head. Z-axis is adopted with dual oil cylinder counter-balance to eliminate commutation delay phenomenon caused by traditional mechanical hydraulic design. Z-axis acceleration is up to 0.5G to prevent Z-axis from dropping down due to external power off, providing the most stable performance of mold machining.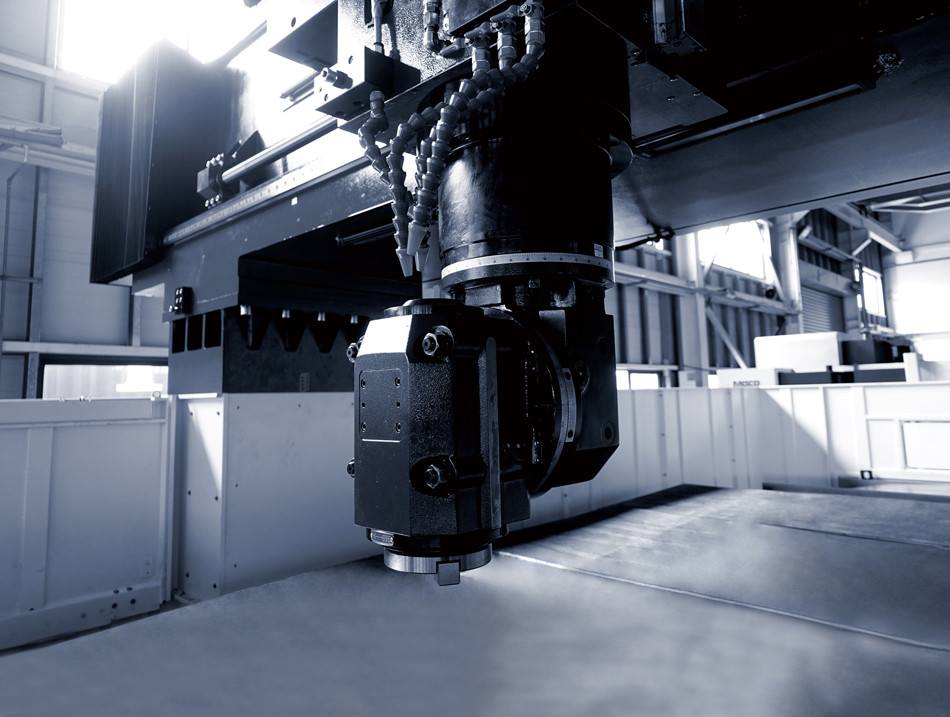 For over twenty years of tool magazine producer, the MX series is equipped with MACO self-produced automatic tool changer for quality assurance.

The unique aluminum tool pocket design extends the life of the tool magazine. The advanced cam drive mechanism with the free-selection function of the tool is unique in the industry.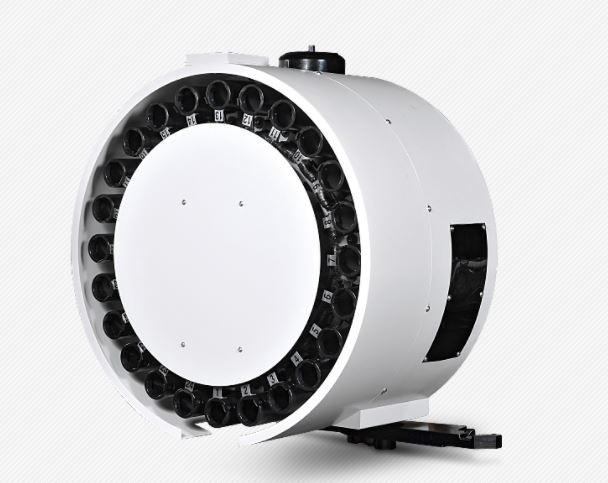 The table is fully travel-supported, with no hanging weight problem. High rigidity and lightweight worktable structure design to ensure high acceleration and deceleration cutting performance when the worktable is loaded.
X, Y axes are equipped with extra heavy-loading roller type linear guideways with low friction and high rigidity, and Z-axis is adopted with high-rigidity box way. Therefore, an optimal dynamic accuracy can be ensured.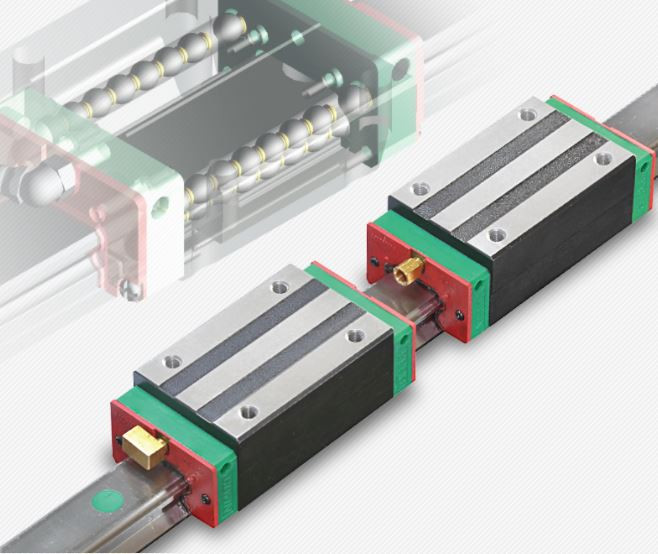 Product Name
Unit
DV-2016
TRAVEL
Spindle Center to Table Face
mm
950
Spindle Nose to Table Center
mm
150~950
Distance of Column
mm
1,600
SPINDLE
Spindle Transmission
Gear Type
Spindle Power
kw
18.5 / 22
FEEDRATE
Cutting Feedrate
mm/min
7,000
X/Y/Z Rapid Feedrate
m/min
20 / 20 / 15
TABLE
Table Size
mm
2,000 x 1,400
T-slot ( W x No.x Pitch)
mm
22 x 7 x 200
Table Loading Capacity
kg
4,000
ATC
Max. Tool Diameter
mm
116 / 200
ATC Changing Time
sec
3.0
MISCELLANEOUS
Machine Diamensions (L x W x H)
mm
5,900 x 4,700 x 4,450