QH-800
Controller Units
MITSUBISHI M80A/ FANUC 0iMF PLUS
X,Y, Z Travel
1,200 / 1,000 / 1,000 mm




Extra wide base allows the table to be fully supported without overhand problem in its entire travel, be ensured the optimal accuracy. Z-axis is designed with 4 roller type linear guideway with low friction coefficient, leading to accurate and smooth cutting feed. X, Y, Z axes are transmitted through precision ground ball screws which are directly coupled to the motors. This combined with the use of high precision angular contact ball bearing for pretension on ball screws so as to ensure the optimal feeding rigidity and accuracy.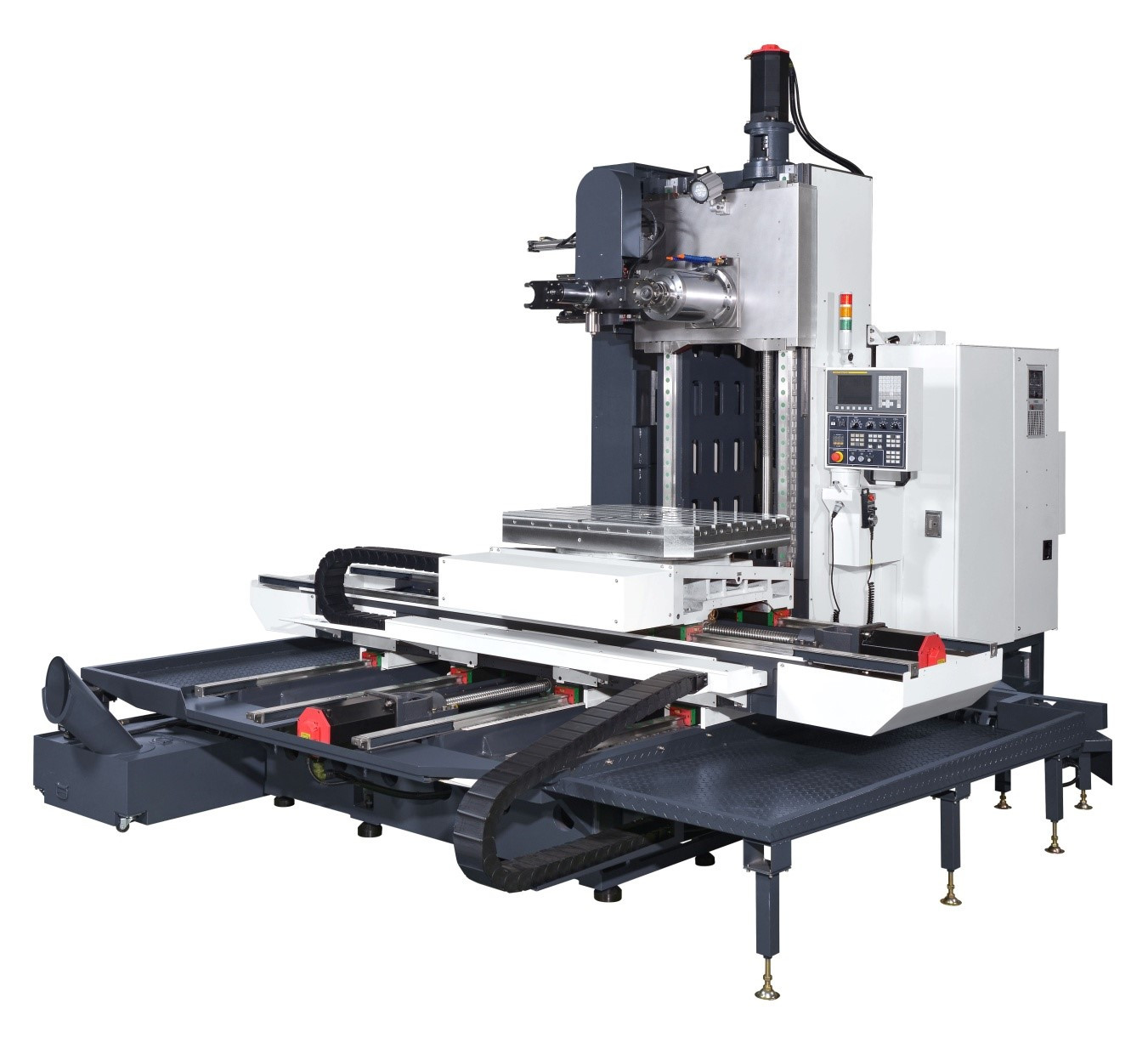 The Spindle of BT-50 with high precision and high rigidity bearings. Maximum spindle speed reaches 6000rpm combined with two-steps speed change suitable for various cutting requirement. The spindle oil coolant with coolant circulated quill may effectively control spindle temperature growth in at a constant condition. This not only suppresses thermal deformation but also ensure the cutting accuracy of the spindle. Long spindle nose design with less interference range makes it suitable for deep hole machining.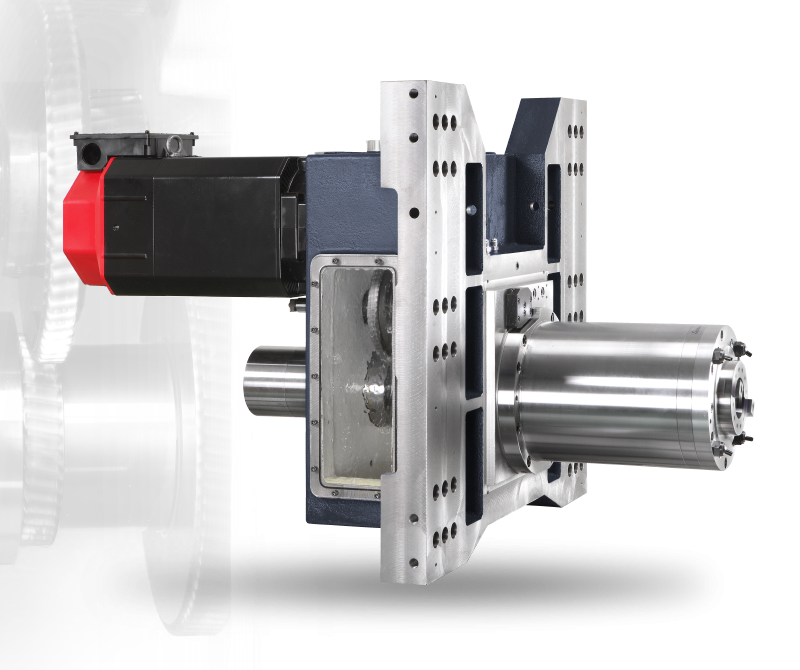 Chain type tool changer with tool shank BT-50 and 40 tools ATC. Hydraulically operated tool change arm along with the use of linear motion guide for movement ensure no gap while providing stable tool change motion. Shortest route tool selection saves considerable time in tool positioning. The tool change time (T-T ) only 9 sec.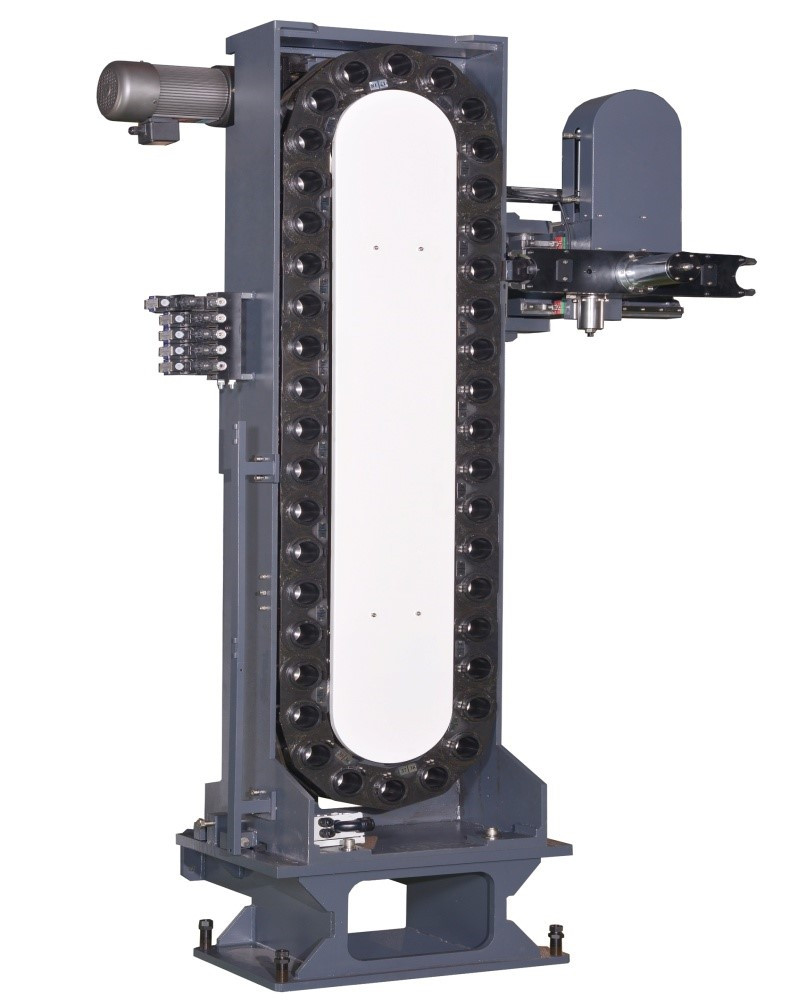 Selected large diameter (Ø 50mm) ball screw, design of return unit can absorbs the voice which comes from steels balls' impact, then greatly reduce the noise. Through auto-lubricating system can remove the affect of the thermal expansion to maintain the accuracy of operation.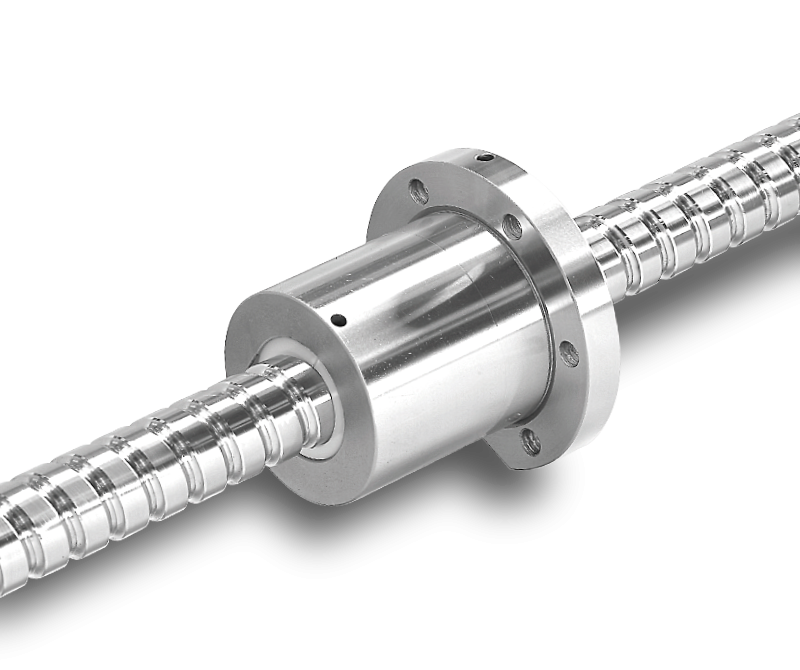 The roller type linear guideway provides an increase in rigidity especially subjected to a heavy load and also maintains high accuracy of machining also features minimum wear to extend the life-span. Suitable for high speed movement and dramatically reduce the power requirement of machine.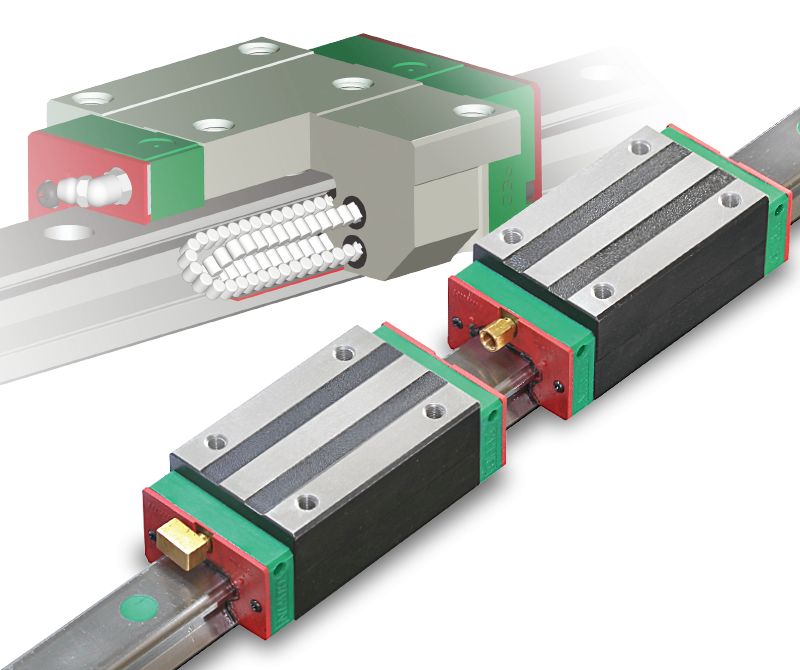 The screw type chip conveyor adopted back side chip removing design with optimal chip removing angle and extra large flow chip flushing system.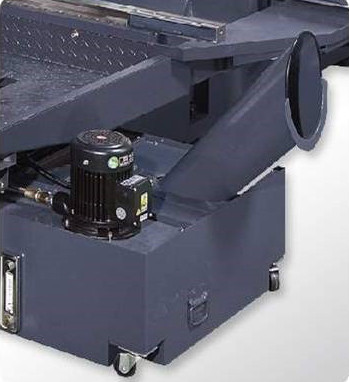 TRAVEL
Spindle Center to Table Face
mm
0~1,000
Spindle Nose to Table Center
mm
150~1,150
SPINDLE
Spindle Transmission
Gear Type
Spindle Power
kw
15 / 18.5
FEEDRATE
Cutting Feedrate
mm/min
8,000
X/Y/Z Rapid Feedrate
m/min
15 / 15 / 15
TABLE
T-slot ( W x No.x Pitch)
mm
100 x 100 x 22
Table Loading Capacity
kg
3,000
Table Indexing
1° / 0.001°
Max. Workpiece Dimensions
mm
1,200
Height from Table Surface to Ground
mm
1,287
ATC
Max. Tool Diameter
mm
115
ATC Changing Time
sec
3.0
MISCELLANEOUS
Machine Diamensions (L x W x H)
mm
5,170 x 3,310 x 3,500