MS-500
Controller Units
MITSUBISHI M80A / FANUC 0iMF PLUS
X,Y,Z Travel
500 / 400 / 450 mm
Table Size
700 x 1090 mm (700 x 500 mm for each pallet)
MS-500 has a standard 10000rpm belt-driven spindle
(Option 12000~20000rpm). It offers Radial and axle with high rigidity performance and high dynamic rotary accuracy.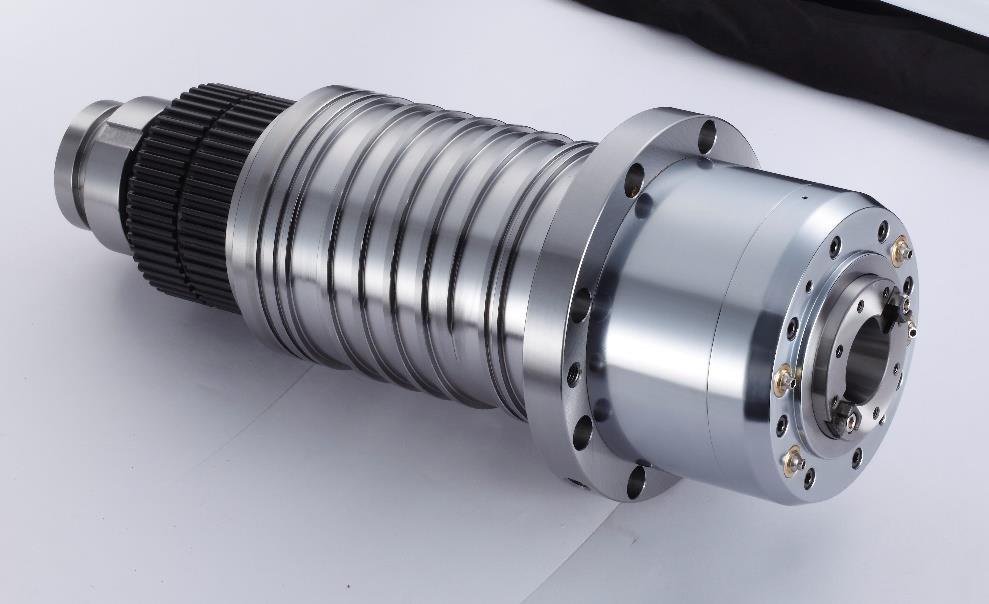 MACO's own designed and produced automatic tool changer features fast, simple, and reliable tool change each time. The aluminum alloy tool pocket is designed with an advanced cam-type drive mechanism that have long-lasting lifetime.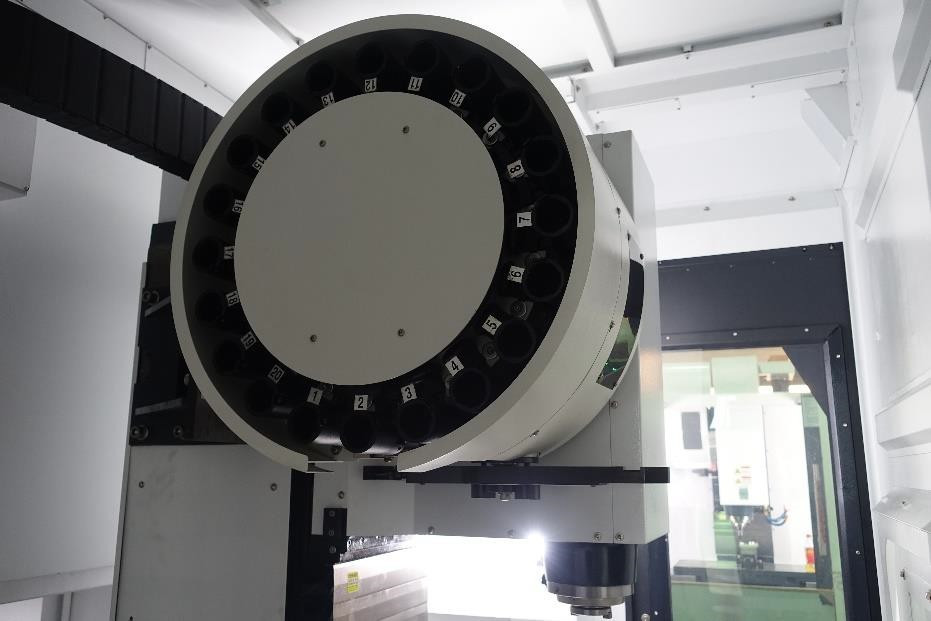 The palletizing system on the machine reduces unproductive time during machining. The machining would not be interrupted, while the other pallet can be used for preparation.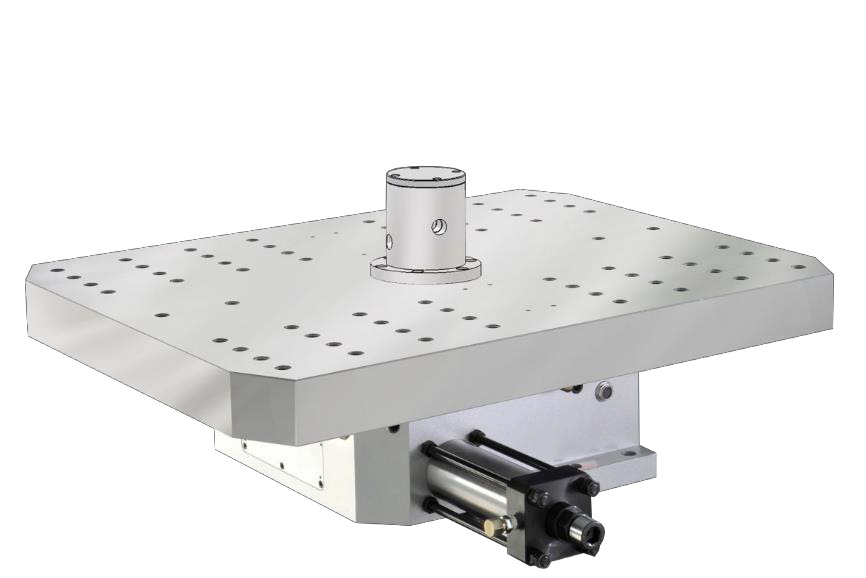 The dual table with the standard automatic indexing pallet is of rack & pinion type and rotates through 180 degrees.

The table with the horizontal machine bed directly connected that allows stable positioning and minimal non-cutting time to improve productivity.

The hydraulic lines for fixtures and electrical cables for rotary tables are within the central column of the indexing pallet.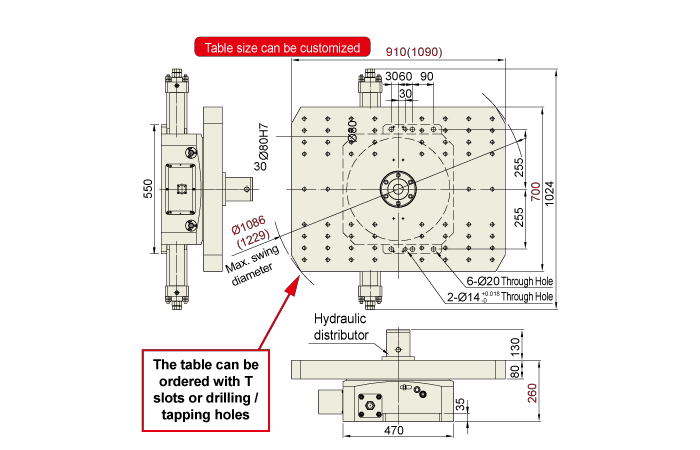 The pathway of the specialized return unit, as well as the ballnut's strengthened design diminish the impact experienced by the balls. It can sustain peak performance in more rigorous operating environment with acceleration and deceleration.




The roller type linear guideway offers rigidity and accuracy of the linear feed system in all axes. It provides superior lubrication, quieter operation, and longer running life. It is broadly use by the machine tool industry. The roller type linear guideway also offers high-speed, low noise, and reduced the dust generated during movement of the slides.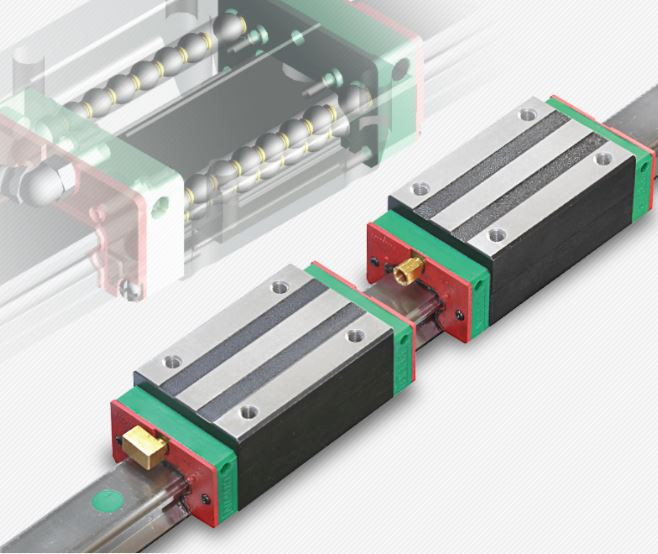 Automatic Pallet Changer (APC) offers fast pallets changing with accurate and stable positioning and boosts production efficiency.

Expert and precision scraping on binding surface reach the best stability.

Low gravity & strong base guarantees the best rigidity and stability.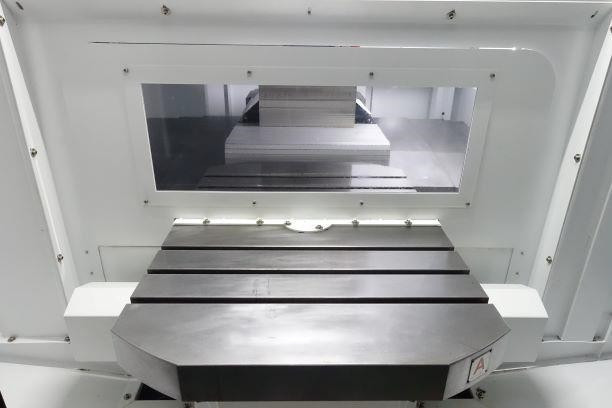 Specially designed double back sides chip removing system allows chips to be exhausted out of the machine in a short time. This will prevent problem caused by deposit of hot chips.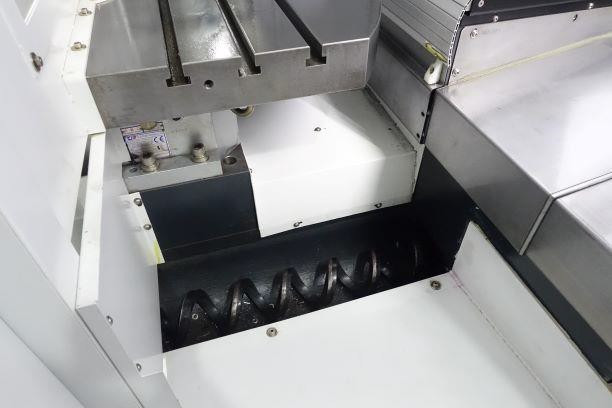 TRAVEL
Spindle Nose to Table Center
mm
120~570
SPINDLE
Spindle Transmission
Belt Type
Spindle Power
kw
5.5 / 7.5
FEEDRATE
Cutting Feedrate
mm/min
10,000
X/Y/Z Rapid Feedrate
m/min
48 / 48 / 48
TABLE
Table Size
mm
700 x 1090 (700 x 500 for each pallet)
T-slot ( W x No.x Pitch)
mm
18 x 3 x 125
Table Loading Capacity
kg
350
ATC
ATC Changing Time
sec
2.7
MISCELLANEOUS
Machine Diamensions (L x W x H)
mm
3,000 x 2,500 x 2,800